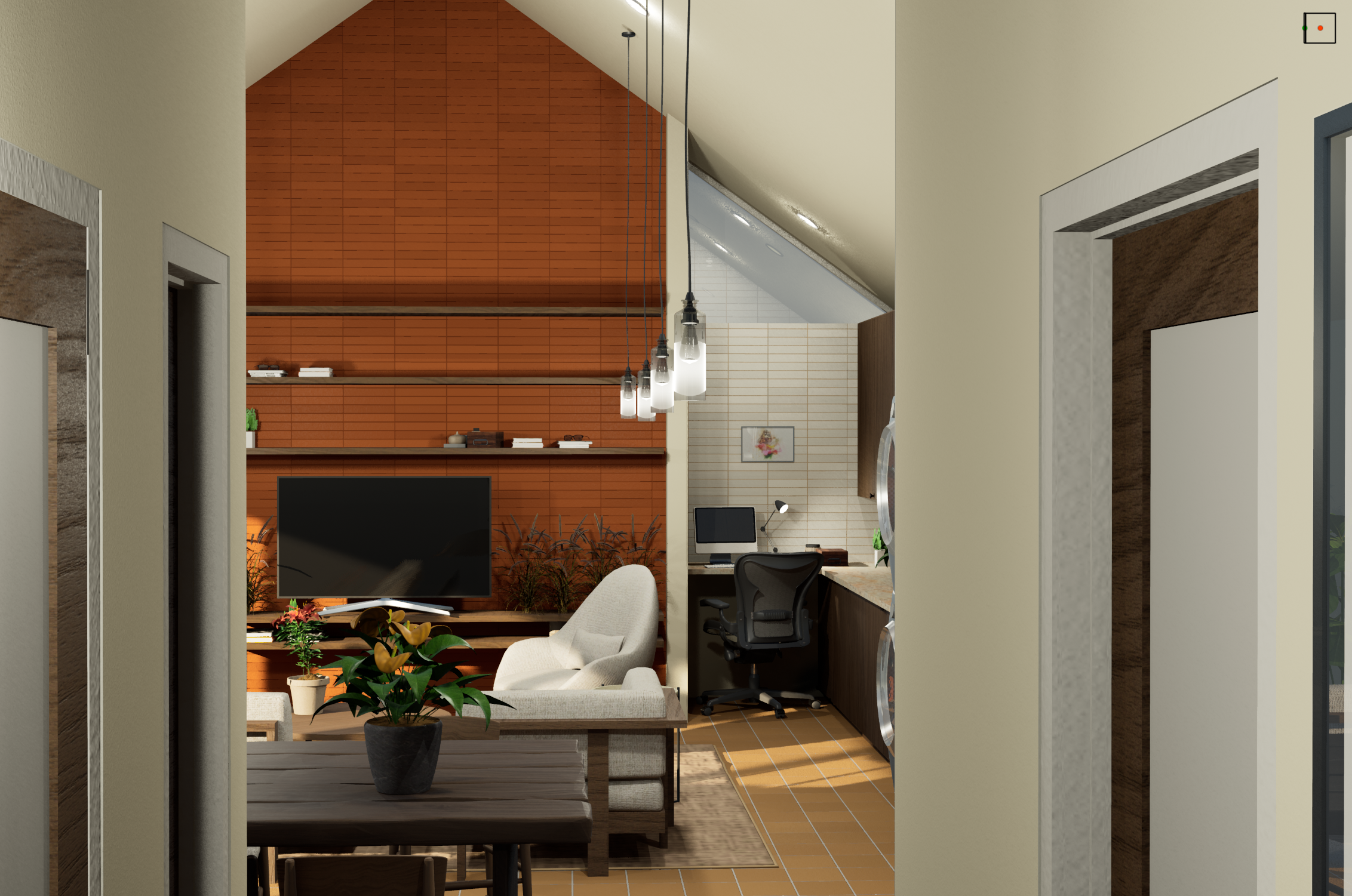 The ADU is situated on a steep slope in the sweet spot above trees and the neighbors below, and the main residence's views of the San Fransisco Bay above.

Managing a budget was the driving force between the design, balancing the cost of site work for the expressive site while creating the 1000 sf, 2 bed, 2 bath structure with enough windows and a deck to really enjoy the views of the site. Of three schemes presented, the design build team at New Avenue Homes  found the sweet spot with a clean design minimizing complexities in form. The home is set into the hillside enough to anchor it and features a design that is clean, modern, and straight forward for construction.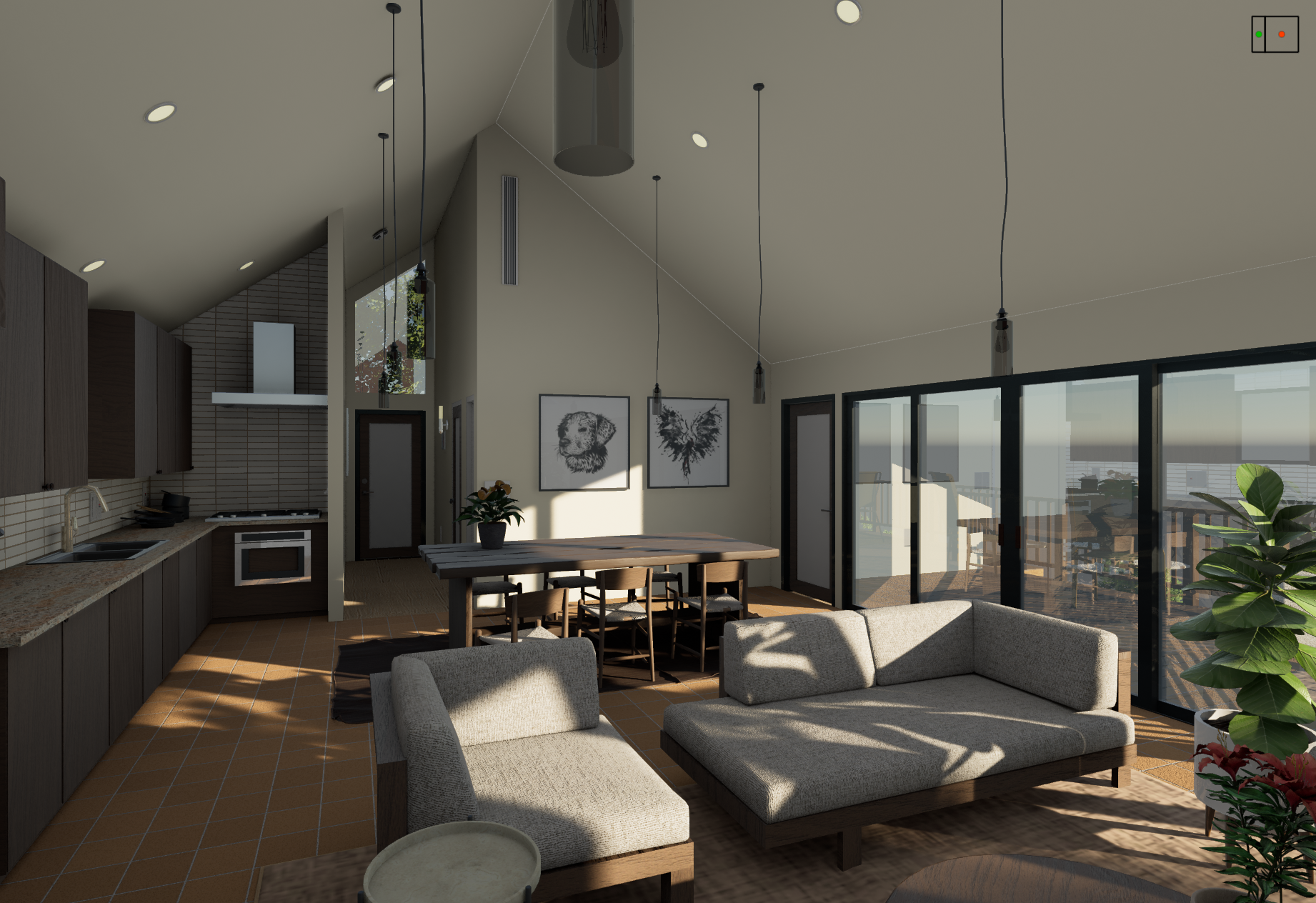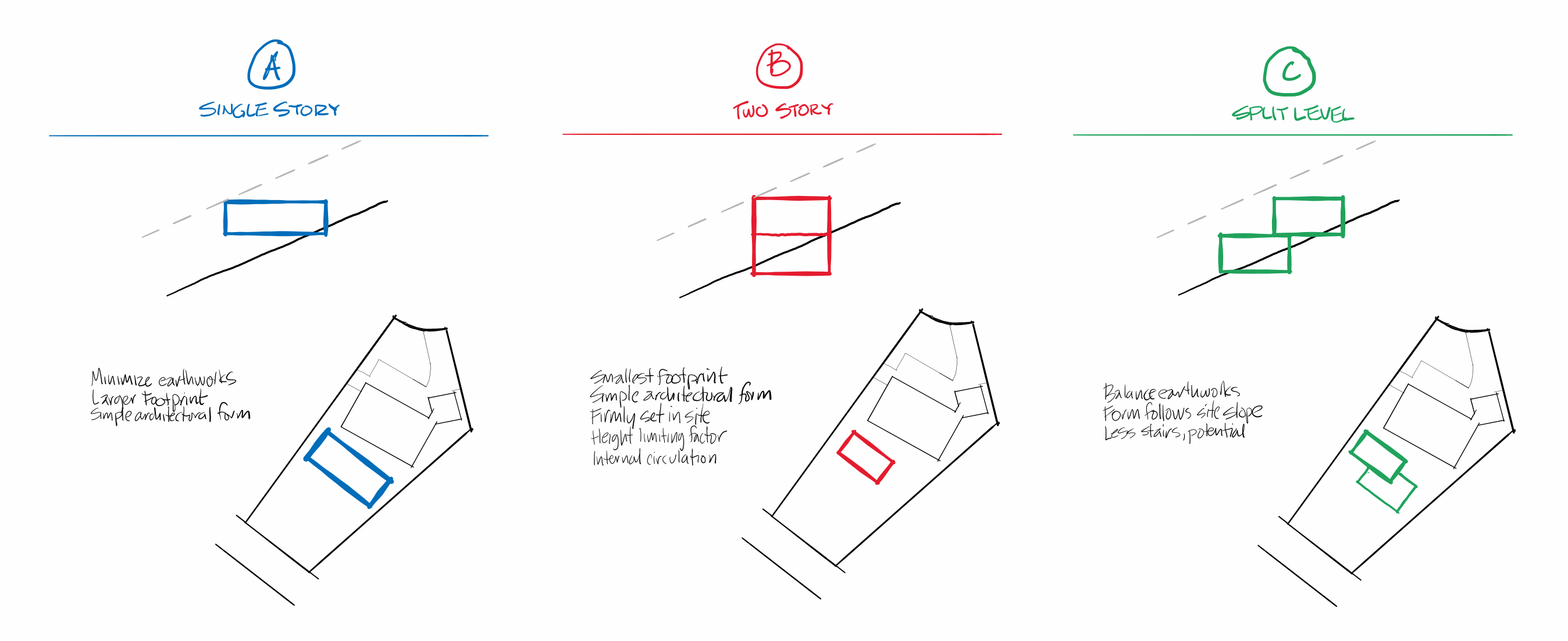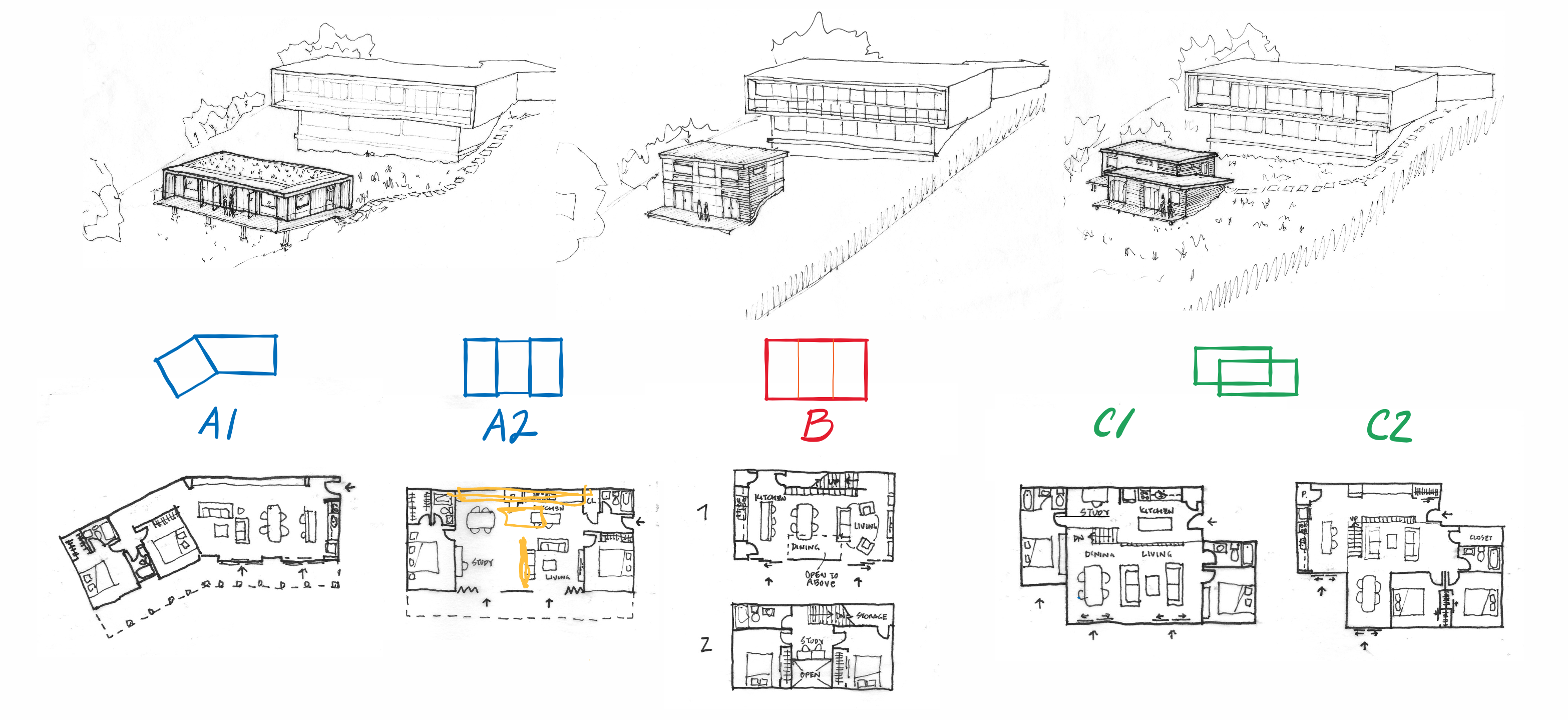 A large great room with vaulted ceilings is buttressed by a bedroom and bath on each end and all of the spaces feature a window wall for views. A full discussion on the form for the roof led the team to evaluate height and state ADU development restrictions as well as spatial qualities the clients were looking for. Opening up the space as much as possible while maintaining a maximum height at any point from the ground of 16" helped the team settle on the gable roof.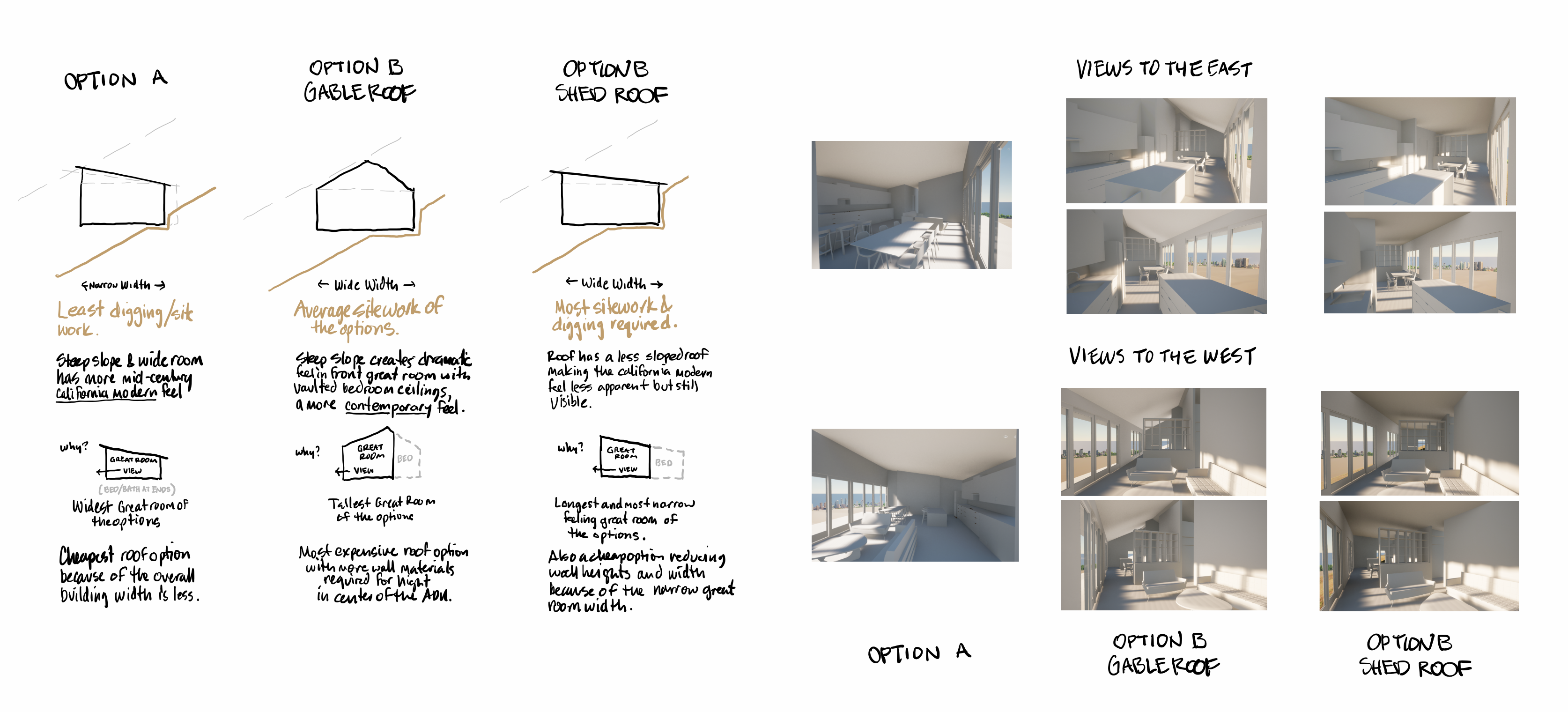 Materiality surrounded the clean aesthetics and textural richness of the Japandi style - a mix of Scandinavian modern form combined with Japanese-inspired materials and textures that enrich the space. Natural woods and clean lines matched with subtle hints of earth tones in paint and material inspired a space that is intended to thrive with daylighting while minimizing solar gain from the summer sun. The ADU is fully electric and features a solar tile roof as well.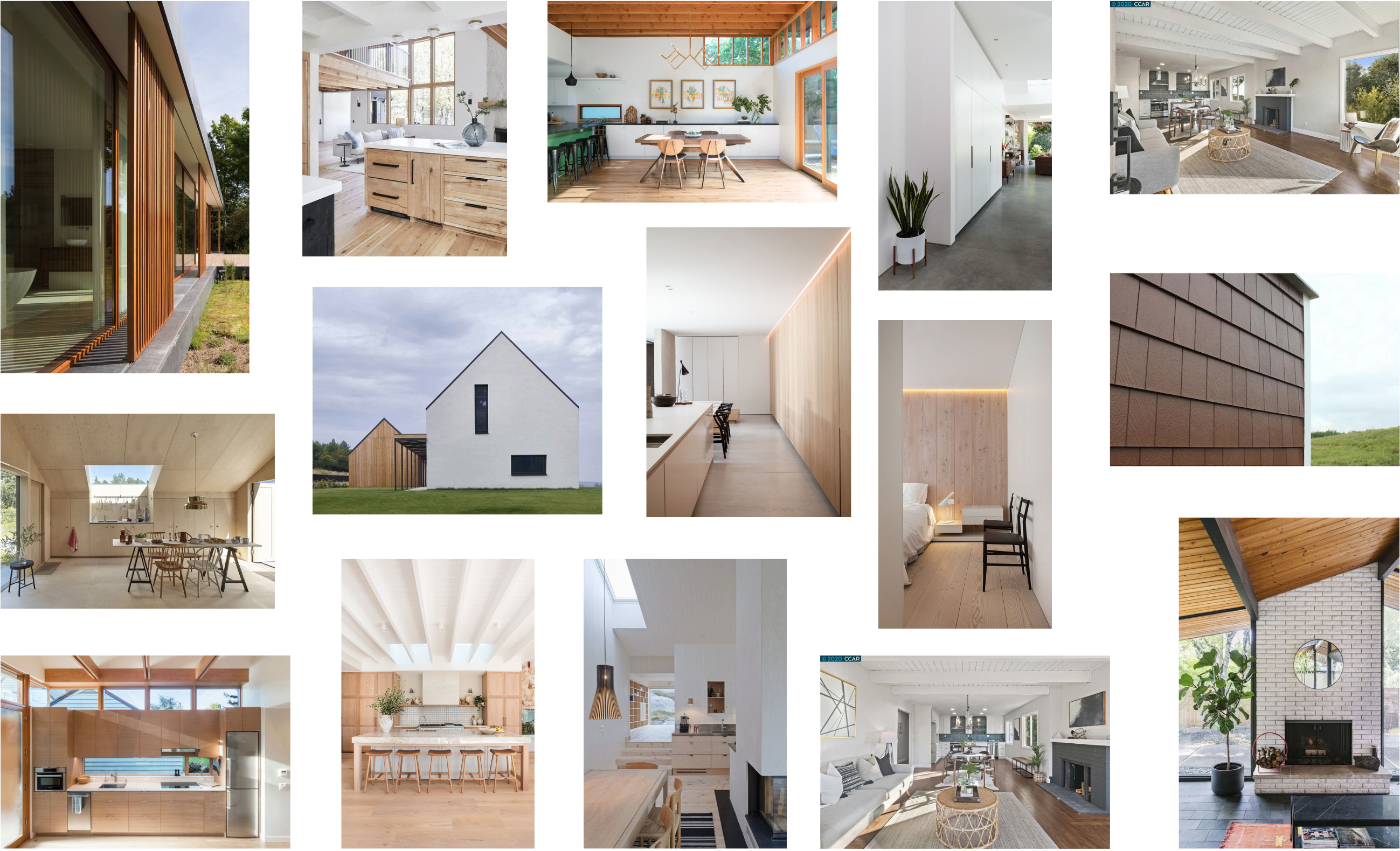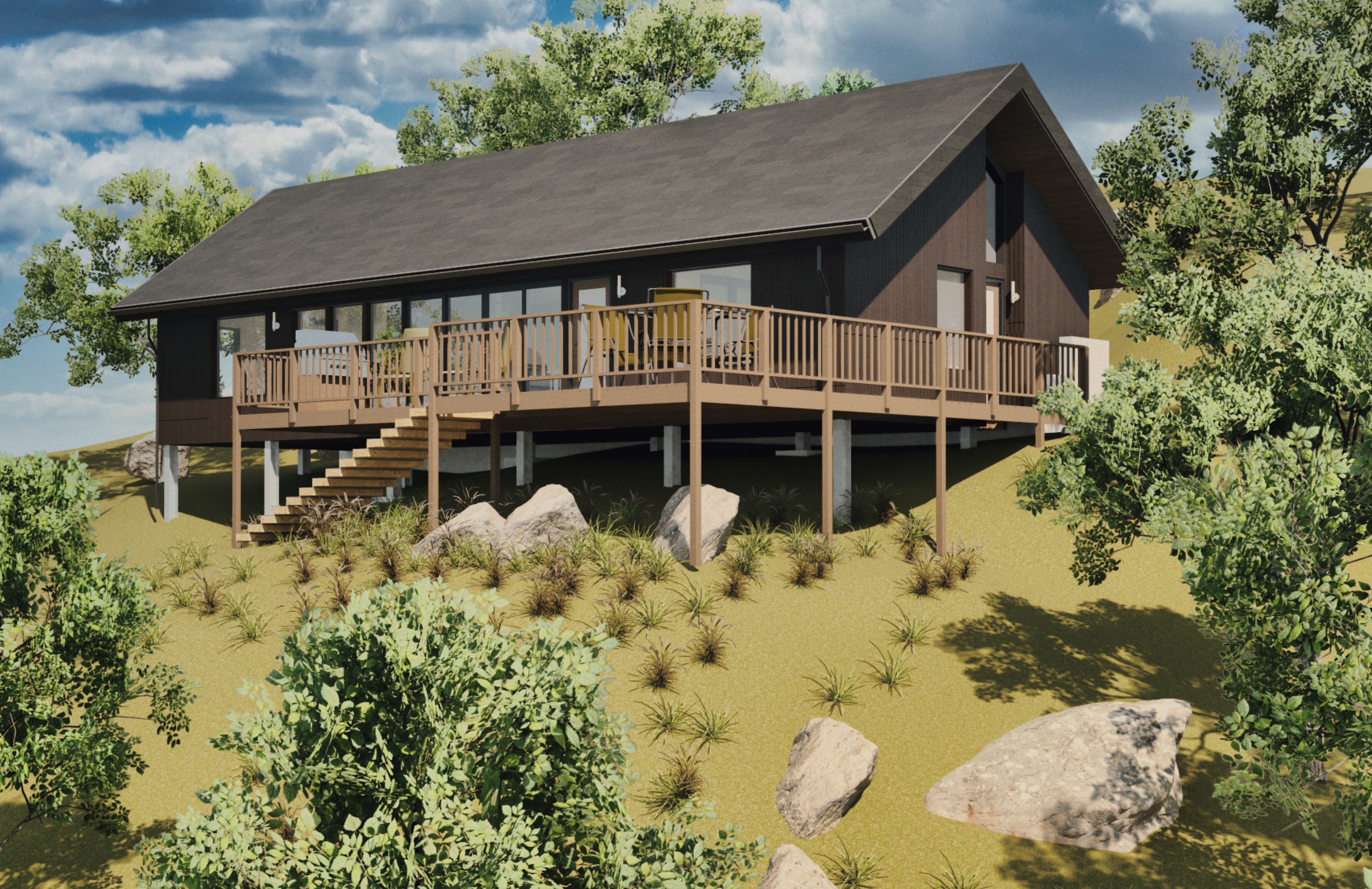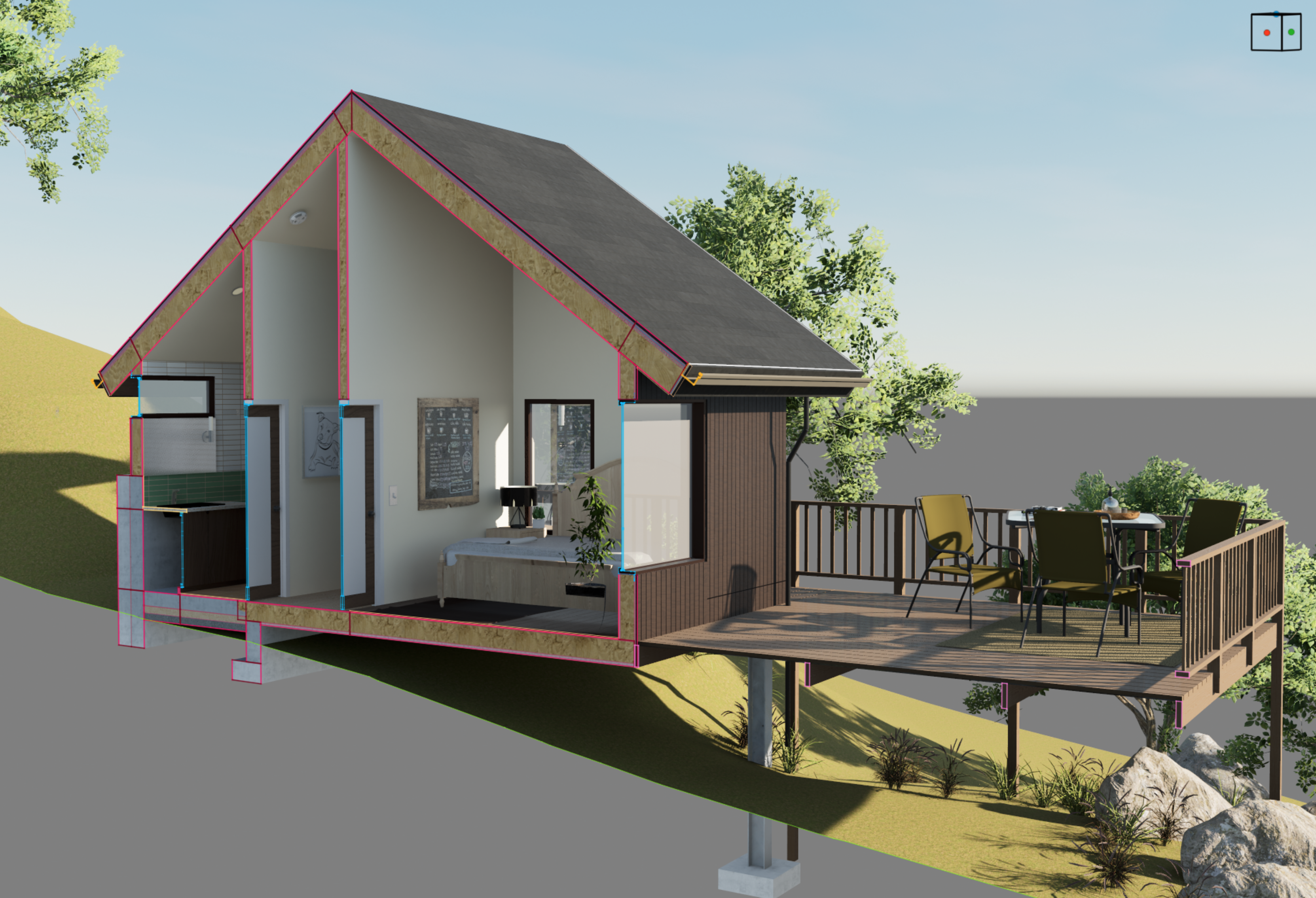 This project was designed by Sean Wittmeyer in 2021 while at New Avenue as a project architect.
---
Photo Credit and Caption: Rendering of the Great Room by Sean Wittmeyer (made with Modumate)
Cite this page:

Wittmeyer, S. (2022, 17 September). Brewster ADU. Retrieved from https://seanwittmeyer.com/projects/brewster
Brewster ADU was updated September 17th, 2022.